The Suites and The Residences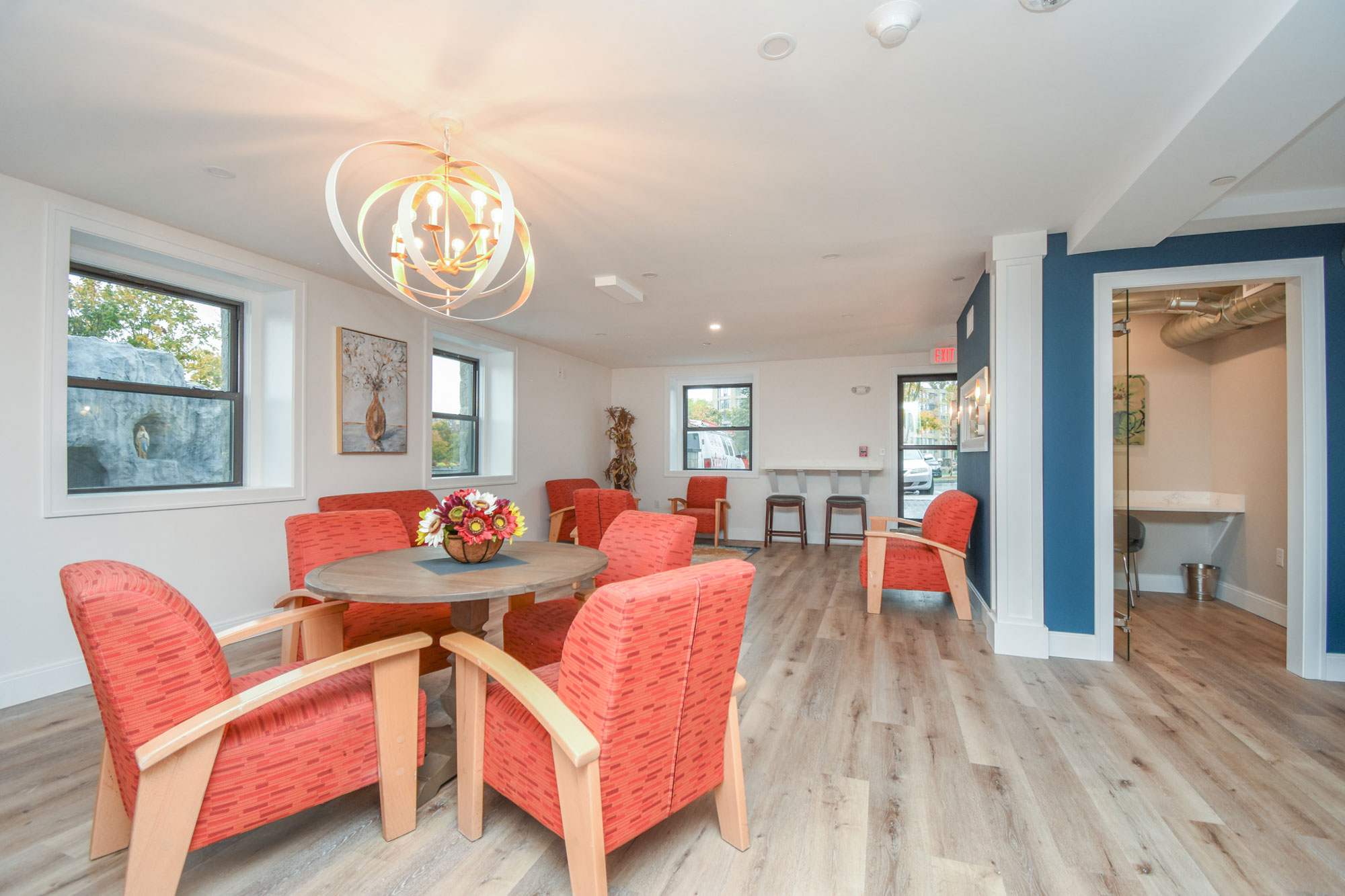 At the Franco we have two brand new apartment buildings: The Suites, and The Residences. At The Suites, every apartment is unique in a renovated mansion--the Ayer Mansion. At The Residences, we have many styles of apartments, built in the former Franco American School.
The Suites is opening February 1, 2023 and there is still available apartments in this historic mansion. Please give us a call today to schedule a tour!
Many Unit Layouts Offered
2-floor, 2-bedroom condo style units, some with private ground-level entrances
Spacious one-bedroom units with extra large living rooms
Standard, spacious 2 and 3 bedroom units
Accessible units available with two bedrooms
Why Choose Us?
When you choose to become a TMI Resident, you are choosing a local, family-run business that owns and operates its properties. We only manage properties that we own, allowing us to provide top to bottom service. From the leasing process, to move-in, and any requests after move-in, you are working with the same team. Give us a try today.
---
Resident Convenience
We offer many small amenities to make your new home as convenient as ever.
Exclusive: High Speed Data Services
One of the only residential areas in Lowell where you can purchase Verizon Fios data services for your apartment. It is truly fiber to your apartment unit. Additionally, Comcast offers high speed data services and provides video services to all units.
We are your ultimate work-from-home or remote-work destination, with two providers to choose from with high speed data packages (gigabit included) to meet your needs.
Electronic Video Doorbell*
All* units have access to a video doorbell. Our video doorbell system allows your guests, friends, family members, apartment roommates, delivery persons, etc. to call you from our front door or ground level side door and for you to let them in to the building.
Using an app on your Android or iPhone, you can see a live video feed of who is requesting access to the building. Don't have a cell phone? Using your touch tone phone, you can remotely unlock the door. *With exception of our four ground level duplex units with completely private street level entrances.
Mailroom and Package Center
Our mailroom is located inside, in an air conditioned and heated room near the elevator on our ground level. Our mailroom also has a state-of-the-art package center allowing you to securely retrieve packages of almost any size from major carriers and Amazon. All package retrievals are video-recorded from several locations by the package center provider.
Off-street parking
Each apartment unit is guaranteed one off-street parking space. Additional spaces available on a case-by-case basis. We also have a group of visitor spaces available.
Private offices
Our community space includes two private offices that may be used. Our community space offers high speed internet to all residents and guests.
---
Penthouses
Five extra-special penthouses were created as part of this project and are completely new construction built on top of the building. All penthouses boast one (or more) sliding doors to access your very own private rooftop deck!
These units provide exclusive views of the City of Lowell and the Pawtucket Falls on the historic Merrimack River.